October 2020
Darryl Haston & Robert Grant

Well done to Darryl Haston and Robert Grant this month.

We couldn't pick between the two so we decided to celebrate each of their positive attributes.
Robert has been working every hour thrown at him (and he says it's still not enough) helping to push jobs on with his squad. Darryl's been fantastic with the client at our Castlebrae High School project and has been incredibly  supportive with our new apprentice, Adam.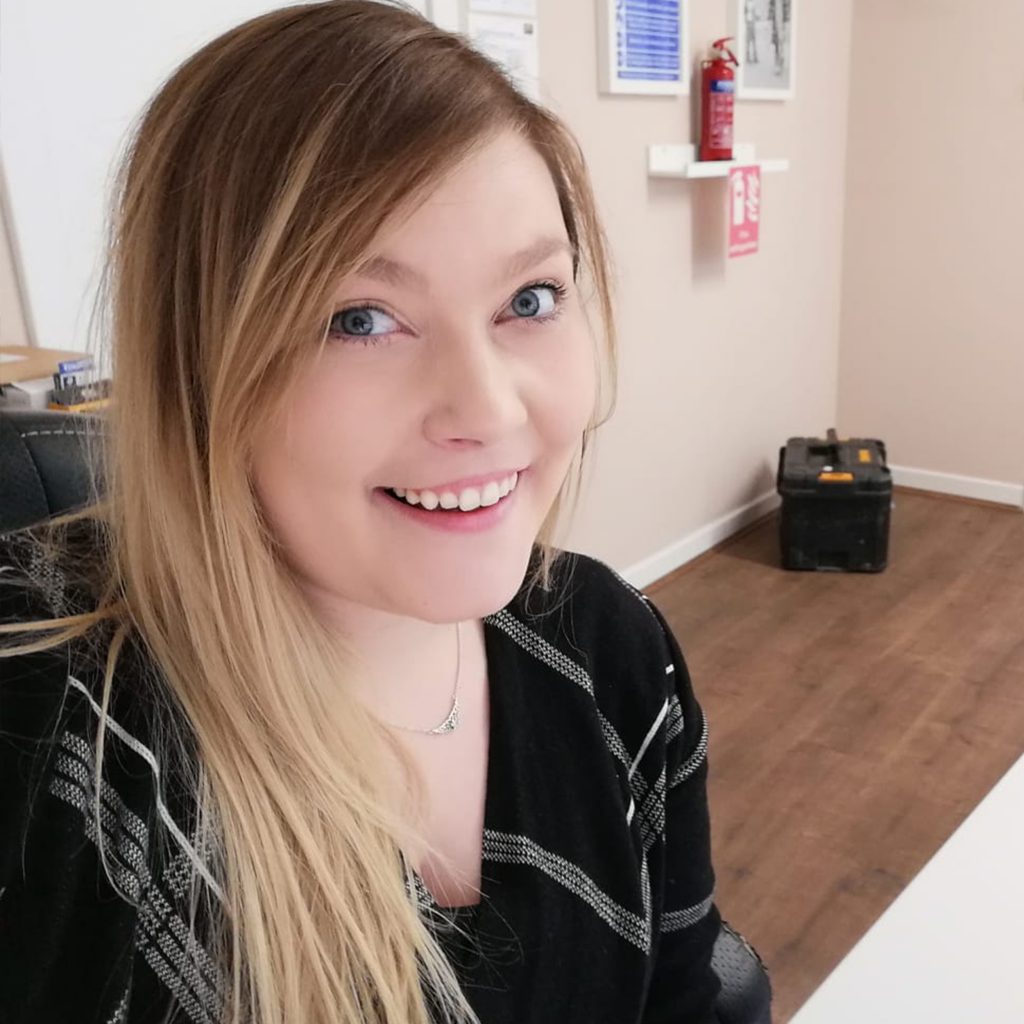 September 2020
Ashleigh Easton
Congratulations to our office manager, Ashleigh Easton, this month. Ashleigh always works consistently however she's been super busy over the last month with audit preparation .
She keeps the office running smoothly at all times, her knowledge of the scaffolding industry and business in general has grown immensely.
Ashleigh's rapid growth over the last 12 months hasn't gone unnoticed, we are delighted to watch her grow in confidence and look forward to her bringing all her Open University knowledge to City Access Scaffolding.
NOVEMBER 2019
PAUL MILLER & JOHN ANNANDALE
We decided to go out the box and award two employees for the month of October, Paul Miller and John Annandale as we couldn't separate them.
Paul is positive, constantly encourages and praises his squad, always completes his jobs ahead of schedule out and leaves a tidy scaffold.
John has moved into a role role of Yard Foreman, he immediately made a positive difference in our organisation, loads, vehicles and maintenance.
His "no problem" attitude and hard work has been well noticed
Well done to our very own Gordon Norrie for winning ISG's site green card award on their St Andrew's Square project.
Gordon was awarded this for his safe working practices on site, the guys would say it's a team award but Gordon isn't having any of that and spending his vouchers on himself 
Employee Of The Month
On top of this Gordon has also won our #employeeofthemonth for not only achieving this but also his work ethic and always remaining positive on site. I'm sure you'll agree this is great quality to have when part of a larger team.
JANUARY 2020
GEORGE RAEBURN
Employee of the month for January has to be George Raeburn.
Our yard foreman, John Annandale,  put a special request in to nominate George for employee of the month and we couldn't have selected a more deserving guy!
George is one of our yard operatives who goes unseen to the on-site teams but is a vital part of our operations.
George works like a trojan from the minute the gates open to the end of his shift. If a load list comes in late and needs made up, he will stay on and ensure it's all done without question.
We wish we had 10 George's
November 2020
Darren McLeod

Employee of the Month for November had been awarded to our supervisor, Darren Mcleod.
Darren is our Supervisor on the St Andrews Square project for ISG, he has ensured the City Access site team have delivered a first class service and quality work. ISG have praised our company's service on this project which is a direct result of Darren and his team.
As you can see, Darren loves being hands on and always gets the best from the team through positivity and praise.
Well done Darren, keep up the good work.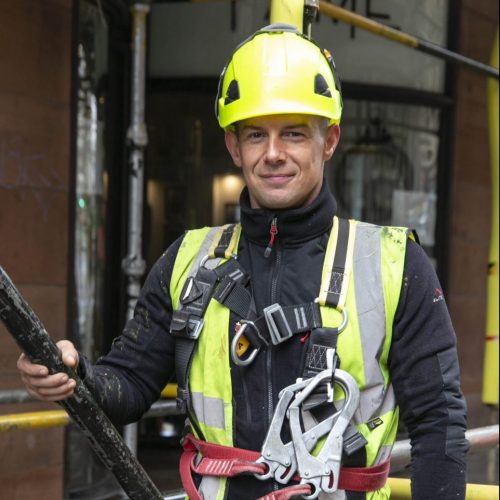 When someone exceeds your expectations, it's an absolute pleasure.
Congratulations to Brian, over the last few months he has improved immensely at work. His approach is always positive and nothing is ever a problem.
Keep up the great work Brian.
September 2019
Paul LENNON
Paul has benefitted from experiencing a new role behind the scenes at City Access and enjoys interacting directly with clients.

Paul has coped really well with the new challenges thrown his way and has remained "one of the guys" whilst being respected…not always an easy job!

He continues to go above and beyond to support our Operations Director, Johnny. 
We appreciate your hard work and communication to keep the business running smoothly, well done Paul! 
JULY 2019
SEAN PAUL RITCHIE
Congratulations to our first Employee Of The Month, Sean Paul Ritchie.
Sean Paul recently became a fully qualified Part 2 Scaffolder having completed his adult apprenticeship.
Since then he has welcomed any opportunity or challenge thrown his way.
His loyalty to the company is unquestionable and we look forward to watching his growth at City Access.